Cassida Xpecto Multi-Currency Banknote Counter and Detector
Actual Stock Can Be Confirmed After Placing the Order.
All Delivery times are estimated based on the official restrictions.
Authorized Cassida Distributor.
Onsite Warranty for 01 Year After Purchase.
*Terms and Conditions Applied
New unique professional counter with automatic currency determination (possibility of adding currencies on request to 6) and nominal.
COUNTER OF BANKNOTES СASSIDA XPECTO
Exact recounting, detection of different currencies
The leading brand Cassida offers a unique counter specially designed for small to medium sized businesses and offices. Cassida Xpecto automatically determines the currency with reliable authentication. It recognizes up to 6 currencies of your choice.
The Cassida Xpecto consists of a color LCD with 3.3 inches diagonal Touch-Screen display a loading pocket for 500 banknotes and a receiving pocket for 200. The user can choose the most acceptable conversion rate depending on the degree of deterioration of banknotes: 800/1000/1200 bills in a minute. The device is connected to a printer, LAN, remote display, conveniently demonstrating the result of processing to the client. Cassida Xpecto successfully combines a wide functionality with an acceptable price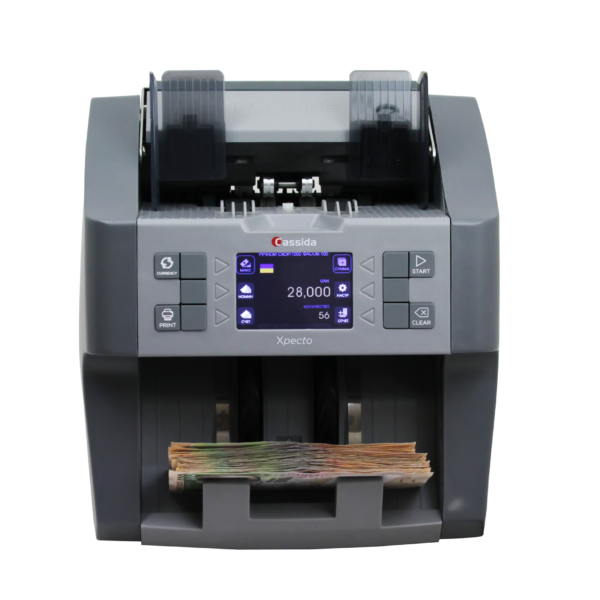 The Cassida Xpecto works in the following modes:
ADD or BATCH, ADD+BATCH, Count single denomination bill, Value counting by mixed denominations.
Types of detection
The device has a rugged, stable case of small dimensions (265x240x230 mm) with a weight of 5.6 kg. The Сassida Xpecto operates from a household power source with a power consumption of up to 40 watts. In addition to the functions of recalculation and summation, the counter will secure the proceeds from fakes with the following types of control
UV, MG, MT, IR, 2CIS IR.
And also defines double notes, banknotes, halves, jammed units
High efficiency and maximum productivity
Cassida Xpecto compares favorably among analogues of other brands with low cost, reliability and stability of work. The device will save time for processing cash, speed up the time for servicing customers of operating, ticket offices, banking, credit organizations, retailers and services.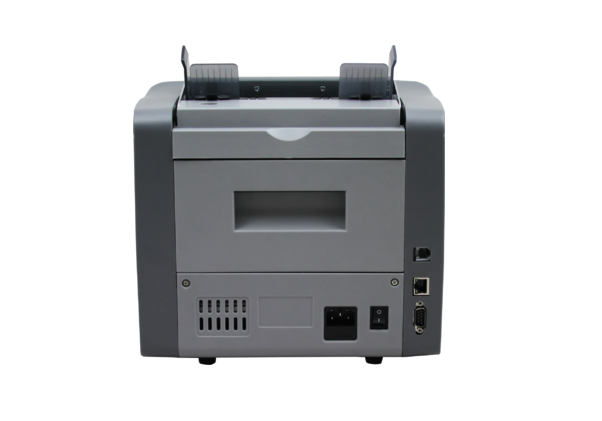 More Information

| | |
| --- | --- |
| Product Name | Cassida Xpecto Multi-Currency Banknote Counter and Detector |
| Error Detection | Chain Note, Double Note, Half Note |
| Currency Range | Optional (Any 6 Currencies) |
| Hopper Capacity | 400-500 |
| Stacker Capacity | 200 |
| Counterfeit Detections | 2CIS, IR, MT, UV / MG |
| Counting-Bills Per Minute (BPM) | 1000, 1200, 800 |
| Operating Modes | Add, Batch, Denomination Sort, Mix Count |
| Dimensions (WxDxH) | 265х240х230 / 280 (with guides) |
| Weight | 2.54 Kg |
| Manufacturer | Cassida |
| Color | Grey |
Shipping Worldwide

Yes, that's right, we do!
Compare Products
You have no items to compare.